Hobbes Rants: Yesterday this chat showed up on my... →
hobbular: Yesterday this chat showed up on my dashboard (I'm not sure where the misandry is being created, all I'm seeing there is misogyny, but I am merely a simple woman and perhaps someone can explain that one to me). This part in particular jumped out at me: Society: Beautiful, pretty, sexy,… Normally I agree with you Hobbes, but I think you missed the boat on this one. I...
2 tags
watching
Look for the helpers. While the news stations keep replaying that awful explosion, count how many seconds it takes for people to start running to help. You'll be astounded. Two seconds after the blast, policemen are already responding with drawn guns, directing the runners to safety, and moving towards the spot where a bomb just went off. Four seconds after the blast, the people in yellow...
2 tags
moments
Last night, Bear woke up. I know what you're thinking, "but babies always wake up in the night, what's so special about this one that you're writing about it?" Last night, Bear woke up not because he was hungry, not because he was wet, not because he's a baby and that's what they do. Last night, Bear woke up because he had a bad dream. I picked him up...
4 tags
one year
My son showed up one year ago today. He's happy almost all of the time, and even when he's grumpy it's still cute. He makes everyone happy who plays with him. Aunts and uncles, grandparents, great grandparents, he's just a little guy who hands out smiles. He makes his mother happy when he learns new things. When he says a new word, when he picks up a book and carries it...
3 tags
this crime is criminal
Also I just got introduced to a new person today and her shirt was different. My immediate reaction was it looked like she skinned a muppet. I imagine Elmo is crying in a corner somewhere because he just lost all his fur.
I haven't met anyone wearing clothes made from the hide of a muppet. I need a picture of the shirt.
That is going to be really tough. She's in from another office so I'm not sure where she is sitting.
Request her presence. When she shows up, say, "hold still" and take the picture. When she asks what that was for, tell her that you're trying to catch muppet poachers and she'll be reported to the authorities.
Today on Muppet Poachers…..This Jacksonville woman believed that she could avoid apprehension by travelling across multiple state lines to the cold white north of Wisconsin. Once there she boldly adorns herself in her chosen Muppet hide thinking it safe but she was unaware of the reach of national Muppet cruelty laws.
FBI agents Bert Macklin and Sealy Booth were dispatched to apprehend the fugitive from justice, only to be thwarted by their status as fictional characters on television shows.
3 tags
chock full of genius
My last post was about a less-than-optimal experience I had at Best Buy looking for a car stereo in MIlwaukee, WI where I live. It was picked up and re-blogged by someone on tumblr from San Antonio, TX who happens to be a Best Buy employee. In addition to reblogging my post, she added her own colorful commentary. Highlights include: calling me a "lazy fat ass." saying my...
badlydrawnmonsters: brick and mortar? →
aleekuh: badlydrawnmonsters: I needed a new car stereo. The stock one had the backlight burn out, and while technically replaceable, the process for doing so looked more painful than shelling out $100 for a new stereo that isn't top-of-the-line. Knowing that compatibility with my car has been an issue from previous attempts… What a shame no one came and asked you for help. This guy could...
5 tags
brick and mortar?
I needed a new car stereo. The stock one had the backlight burn out, and while technically replaceable, the process for doing so looked more painful than shelling out $100 for a new stereo that isn't top-of-the-line. Knowing that compatibility with my car has been an issue from previous attempts at looking for a new stereo, I decide to ask the experts at the local Best Buy. Now, I'm...
2 tags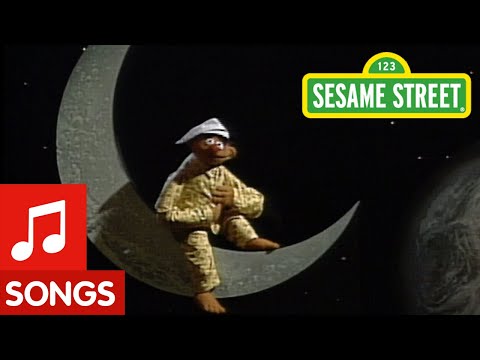 2 tags
3 tags
who cares
Alright, in all seriousness, I think the NFL might be in trouble. Remember when MLB players went on strike? It showed the fans (the people who paid money to support their teams) that really it was just a business run by greedy millionaires who wanted to make even more money. It took a long time for the MLB to recover their image. The NFL has done the same thing. Of course, football and baseball...
2 tags
2 tags
reverse coupling macro photography
I've been wanting to try macro photography for awhile, but the cost of a dedicated macro lens was unjustifiable for me. Sure, the autofocus would be nice, but I really can't sink that kind of money into something that I won't do every day. I tried a 2x magnifying adapter (the kind that you screw onto the end like a filter) and was less than impressed. I heard about reversing a...
sam is too small for this
I dropped him off at daycare today, as Wife started going back to work. I was doing fine until I had to say, "Bye, Sam," and got into my car. Yeah, I cried. What can I say, the kid is growing on me. He's still small enough to fall asleep on my shoulder, which is pretty much the best thing ever as a parent. He's my son, and when I get to hold him like that, I feel like...
3 tags
thanks, nbc
All my life I've been searching for that ONE THING that I'm awesome at the first time I try it. There has to be one thing, one activity, one skill, that just "clicks" when I do it. Of all the things in the world, there has to be something that I'm a natural expert at, right? So far, we can cross off any musical instruments with notes, speaking foreign languages,...
3 tags
powerpoint
Slideshow I've created to help explain the relationships between subjects of various pop songs.
2 tags
3 tags
1 tag
out damn spot
I sit right next to the women's restroom here at work. I didn't know this was a thing, but apparently some of the ladies here will run the sink the whole time they are in the bathroom. I assume the intention is that I don't hear the noises produced by normal humans and think that they're disgusting, but this backfires because when I hear the sink running for 5 minutes...
3 tags
2 tags
2 tags
2 tags
8 tags
your food is gross
There is an epidemic on the internet that needs to stop.  Well, I guess there is more than one epidemic on the internet that needs to stop, but I'm only going to bitch about one right now because a comprehensive listing would be impossible to compile.  I'm talking about pictures of food: This picture took me all of 12 seconds to find on my Facebook TimeWall (or whatever Zuckerberg...
4 tags
6 tags
2 tags
5 tags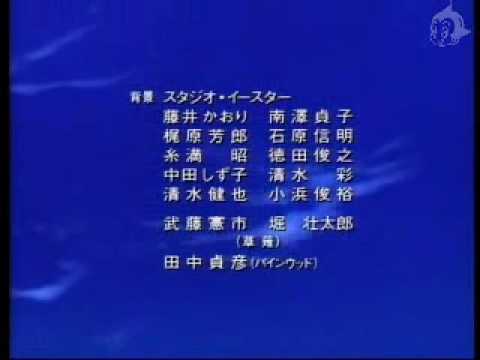 4 tags
3 tags
4 tags
the start
Baseball season is starting this week.  There is nothing like Opening Day here in Milwaukee, where pretty much everything within a mile radius of Miller Park turns into a tailgate party regardless of the weather.  One-hundred and sixty-two games from now, we'll all have found out who the winners and losers are, and we'll eagerly wait for the announcement "catchers and pitchers...
4 tags
Country Mice, playing this Friday 3/30 in...
5 tags
3 tags
3 tags
eye opener
Right now, my son finds me about as interesting as the red wall in our living room.  Granted, the red wall does not pick him up and bounce him when he's cranky, or change his diaper when he's cranky, or feed him a bottle when he's cranky, but myself and the wall are about as fun to look at. Naturally, this is not great for my self esteem.  I try telling Sam that if I only had...
3 tags
volume
On Saturday, the youngling learned how to cry loudly.  Before now, he cried in a soft mewing kind of way, much like a cat that would appreciate it if you picked it up but if you don't feel like it that's ok.   Before it was,  "Sshh, is that the baby?"  Now it's more, "Crap, that's the baby."
4 tags
being there
I know being the dad who goes to work while mom is home with the baby isn't exactly newsworthy, but let me tell you, its hard.  I had two weeks off after Sam showed up, and now I'm back at the office.  I swear that every time I come home, Sam is bigger. It makes me feel like I'm already missing things.  I know there will be times where I'll have to miss parts of his life, but it doesn't mean I...
4 tags
mass effect and hope
I "beat" Mass Effect 3 last night, and I barely slept a wink.  I say "beat" because, like games where the choices you make influence the outcome, there isn't truly one ending to the game.  The Mass Effect series compounds this by allowing the user to import all their choices going back to the first game, which makes each gamer more invested in their characters/  The...
3 tags
3 tags
3 tags
4 tags
3 tags
3 tags
arrivederci, cavi
This last weekend I sold my red car.  It wasn't my first car, which was a 1984 Pontiac Something, but it was my first REAL car.  The one I had in high school was purchased for $500, later was sold for $500, and ran most of the time.  The rest of the time it repelled girls, and was very good at it, usually getting something like 32 GRPG (girls repelled per gallon). In 2004, when I graduated...
1 tag
earthquake
Wife is 8 months pregnant now, and we're closing in on the home stretch.  The baby's room is almost all put together (I refuse to call it a nursery until plants are grown somewhere else) and we have accumulated quite the pile of things needed to raise a human being properly according to the time that we live in's "experts."  Seriously, how did we survive as a race...
1 tag
preparations for minion
So Wife is getting bigger, but its a funny bigger.  She's a very small person who is in pretty good shape, so the baby is growing straight out the front of her.  If you see her from behind, you wouldn't suspect that she's got a baby-sized apartment growing on the other side of her.  The youngling has decided that its head should be down, its butt should be in one of her ribs, and...